From Monday (National holiday), 15, Sep, 2014 to Monday, 28, Sep, 2014
Time: 10:00 am ~ 18:00 pm (Until 16:00pm Last Day)
Venue: GALLERY FUKUMISHIMURA
Collaborative exhibition by Yoshimasa Tsuchiya and Fukumi and Yoko Shimura. Yoshimasa Tsuchiya is known for his tranquil wood carving works of animals and Buddha.
Tsuchiya produces forms from a piece of wood and Shimura dye threads with the wood chips which came out in the process of Tsuchiya's work. Shapes and Colours, which were born from the same tree, and the humans in the same space resonant. This is a new trial exhibition going beyond categories of art.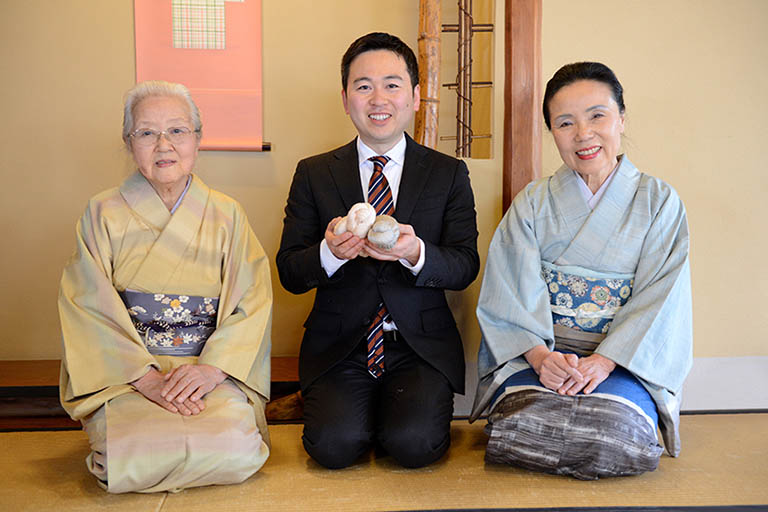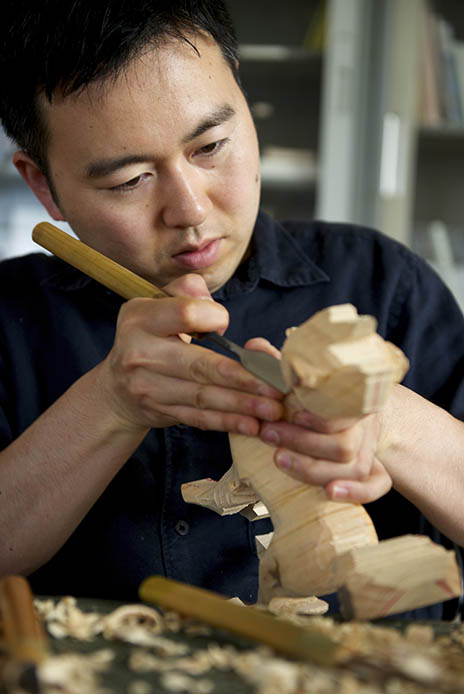 (c)Alessandra Maria Bonanotte, Courtesy of KYURYUDO

Yoshimasa Tsuchiya

Wood carving artist. After graduating from Tokyo University of the Arts, he studied the classical techniques and recovery of the art pieces of Buddhism art in the department of fine arts focusing on conservation of cultural treasure. He completed a doctor's course in the same subject. Using Japanese cypress and camphor as materials, he released wood carved works with crystal eyes. He is known for magical art style using existing animals such as a horse, sheep and others as motifs, and also using mythical animals, such as unicorns, a griffins, and mermaids as motifs, and his works have been used for many bookbinding designs.