Schedule  Mon, 3rd, March ~ Fri, 14th, March ( open everyday ) 11:00 ~18:00
Venue Aso Bijutsu ( Aso Art )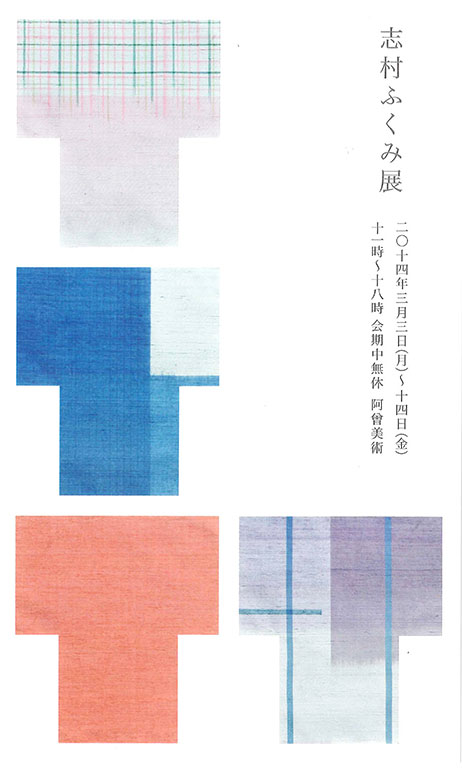 Fukumi Shimura Exhibition
Mon, 3rd, March, 2014 ~ Fri, 14th, March, 2014
11:00am ~ 18:00pm (Open everyday)
At Aso Bijutsu ( Aso Art )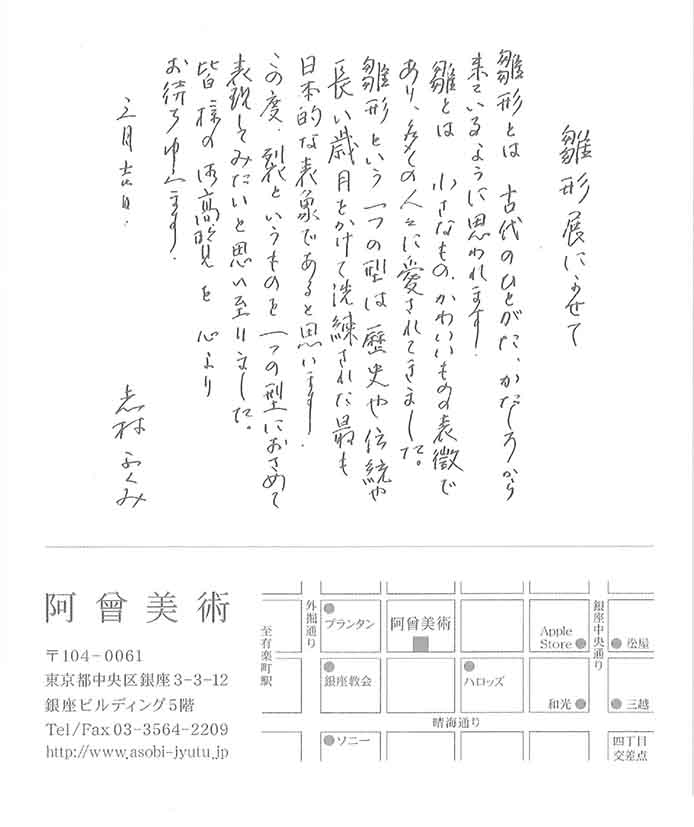 Hinagata ( Hina Dolls' exhibition )
It seems that Hinagata ( Hina Doll shaped cutouts )  originates from 'Katashiro', cutouts shaped like human bodies used in incantations in ancient times.
Hinagata represents ' small items' , ' cute little things 'and they have been loved by many people.
The form, ' Hinagata 'is the most Japanese-like representation which has been refined by the long history, tradition, and time.
I have come to think about expressing myself by placing clothes in molds.
I am sincerely looking forward to your visits.
Fukumi Shimura